The Employment Department of Australia that includes family and small scale businesses has made a certain announcement. It has made a few changes to around 38 occupations during the review session of their Skilled Occupation List. The Skilled Occupation List is supposed to be updated in the month of March 2020.
The Employment Department has figured out the proposed changes through its Traffic Light Bulletin. Hence, they have been called up for public submissions as well. It has included 17 occupations while excluding 11 occupations. Apart from that, another four occupations have been included in the amended occupation list. Six more occupations have also been added for a salary caveat session. Given below are a few of the changes made.
Occupations flagged for removal: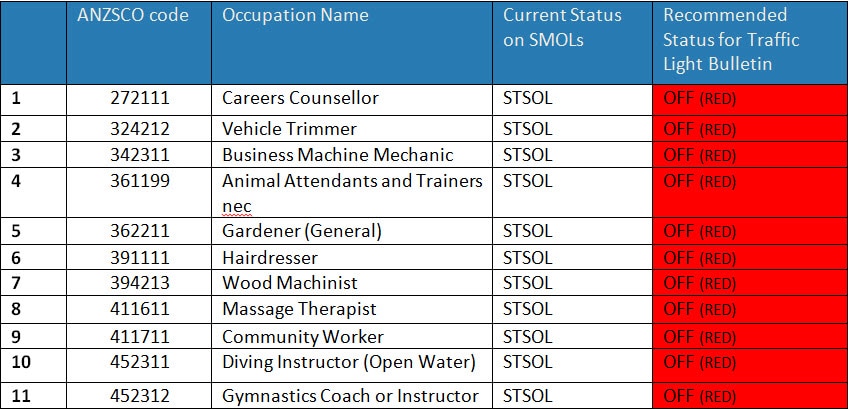 Source: Department of Employment
You might like: WA Skilled Migration Program – Certificate And Diploma Courses To Be Included
Occupations that have been called for a caveat session and are staying on their present list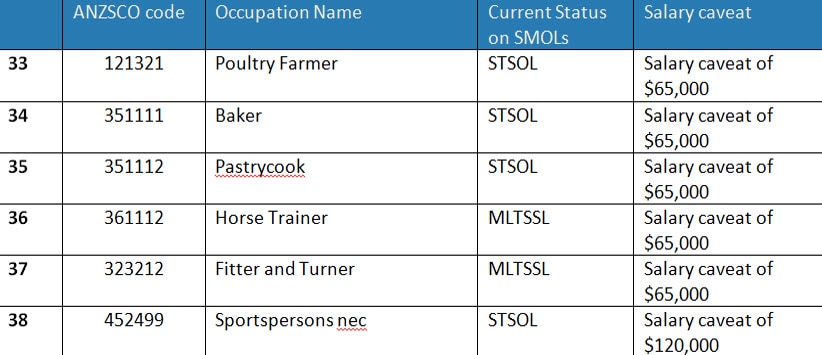 Source: Department of Employment
Occupations nominated for addition

Source: Department of Employment
Occupations nominated for movement between lists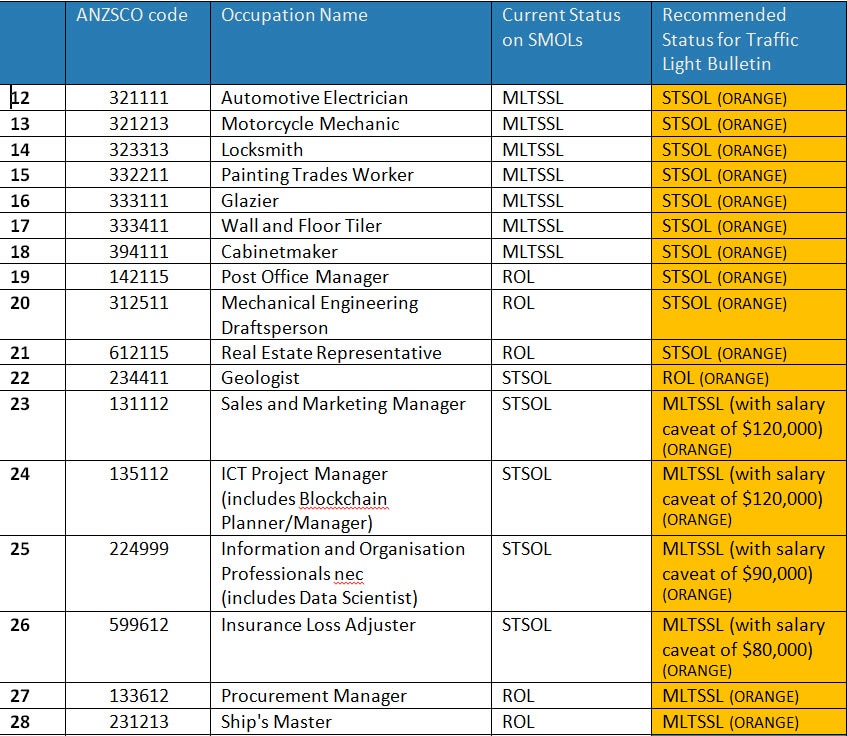 Source: Department of Employment
Rohit Mohan, a registered migration agent told to the SBS Hindi that 'those occupations which are under review are signified by a Traffic Light Bulletin. There are many occupations which can be nominated for a removal. Although they may not be removed all the times, he explains. But in most of the cases, these nominated occupations for removal are excluded anyway. He furthermore says that the recent bulletins by the Employment signify the updation of the Skilled Occupation List. This particular list is supposed to be updated in March 2020.
Also, read: New South Wales Implements Stricter Rule About Its Skilled Visa 190
The occupations of Hairdresser and Community worker have been excluded from the list. Mr. Mohan laments upon that fact that some aspirants who have qualified in these occupations may not get proper employment opportunities. He says that the changes are not great in number. Only a few occupations have been included and excluded in the occupation list.
He says that a Traffic Light Bulletin does not represent a decision of the Government. The reason is it is only meant for a consultation purpose.
If any occupation is not displayed on the Traffic Light Bulletin, it signifies something. It means that no changes have been made to that particular occupation, Mr. Mohan further clarifies.